SCROLL DOWN AND GRAB YOUR COFFEE
We've got lots of great information and beautiful photography for you in the blog!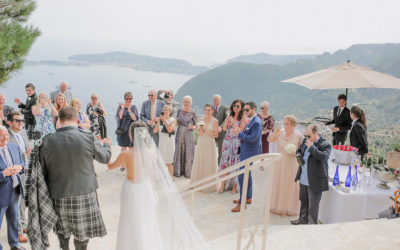 Is there anything more romantic than getting married in the South of France? The atmosphere of this unique place is filled with a fresh Mediterranean breeze, warm sun, endless charm, delicious food, and beautiful landscapes in a one-of-a-kind experience not only for the couple but also for their loving guests. Because a wedding in the south of France is something to dream of.
read more
Disclaimer*
Please note that some of the images in this website have been taken from Pinterest.
If you have any concerns regarding our use of these images, please write to us at sabine@avaloneventsorganisation.com