S & R WEDDING STORY
–
My husband and I met in 2013 at a chateau party in France. Back then, we were both MBA students, and little did we know that we will come back to France for our own wedding! After he swept me off my feet with the most romantic proposal in Istanbul, we started our wedding planning. Originally, we thought of getting married in Paris, closer to where we met, but knowing how fickle the Parisian weather could be even in the summer, we opted for the sunnier south.
At that point, we were both living in Dubai, and planning a wedding over Skype with our super busy work schedules was not the most pleasant thing. We spent a couple of weeks trying to find a good wedding planner. We even spent a whole day interviewing some. It was a very lucky moment when we found Sabine from Avalon Events Organization. She is simply fantastic, and she managed to literally make our dream wedding a reality. 
Sabine always listened to what we wanted, and put our wishes first. She would then work on finding the right suppliers that fit our needs. The main focus at the beginning was finding the right venue. Sabine obviously came to us with a lot of proposals, but also went the extra mile to visit the venues we liked, and shoot real videos of the places so we can get the right feel. We ended up signing with Domaine Du Mont Leuze before even visiting the venue! We just loved the place.

Five months before the wedding, we flew to Nice to meet Sabine and lock on the entire wedding plan. As it was a destination wedding with an international guest group, our wedding was more of a wedding weekend, and we ended up planning a full program including a welcome dinner on Friday night and a Sunday brunch. Sabine had all the right venues, suppliers and recommendations, and we managed to pull off the perfect wedding over many Skype interactions and only two visits to the Riviera!
We kicked off the wedding weekend with a boat trip from Nice to Monaco. We had cocktails on board, and a very talented saxophone player to set the mood. We then had a warm and delicious dinner at the charming La Rose des Vents in Monaco. If you haven't tried the food there, you must! It's the best on the entire Riviera!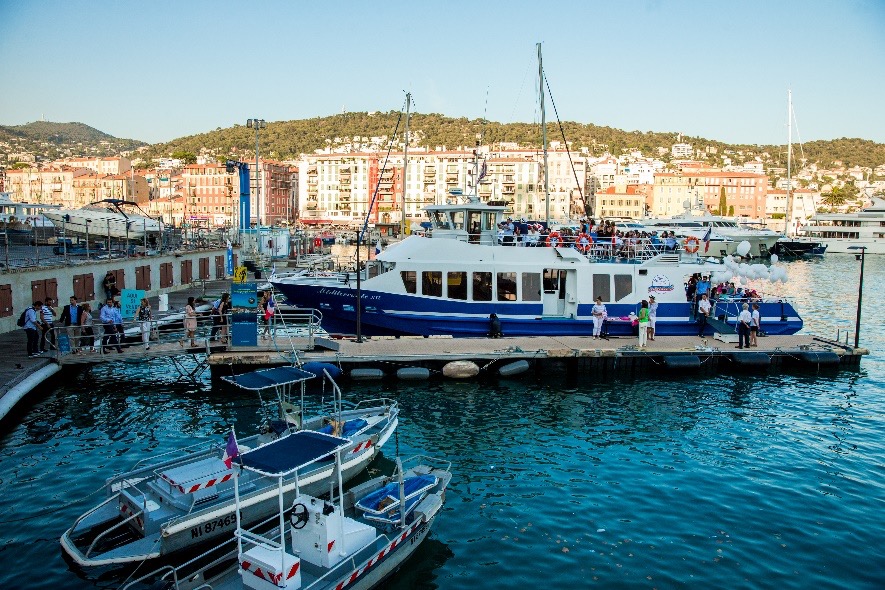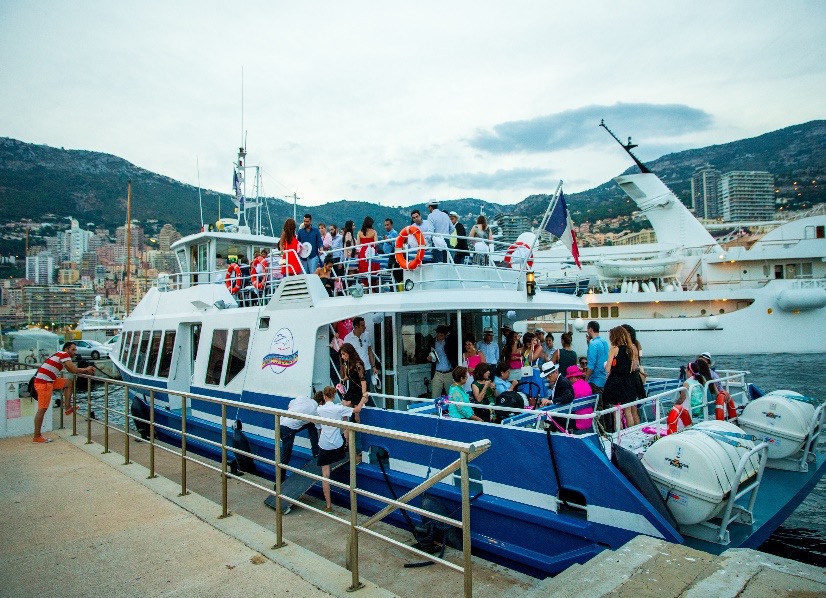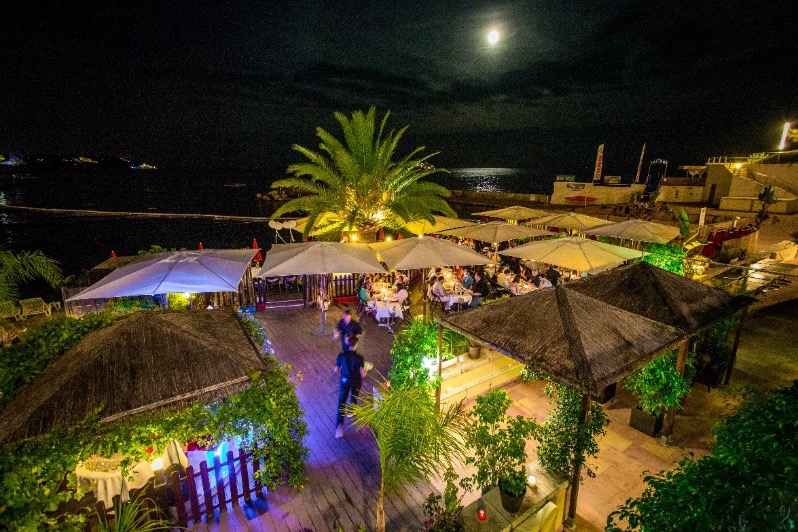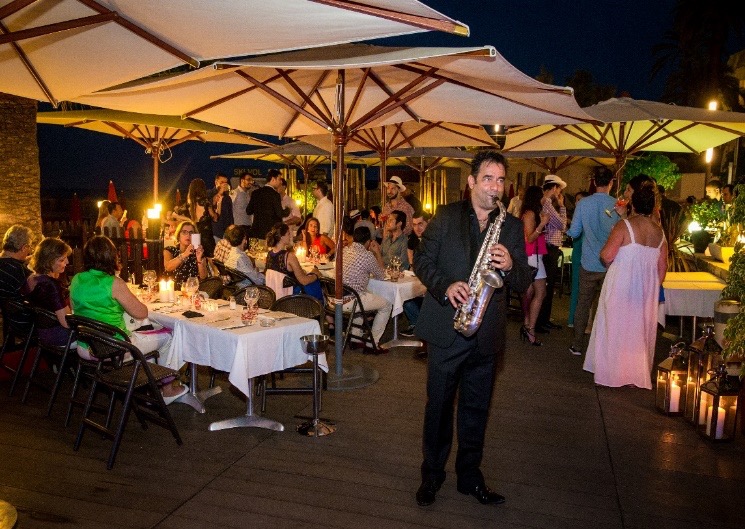 The morning of the big day was somehow stressful. It was cloudy, it even rained and every weather app on every phone had thunderstorms planned for our wedding ceremony!  My husband and I tried to stay positive, and just enjoy our wedding. I remember Sabine asking if we should set up inside or outside, and we both took a leap of faith and stuck to the outdoors as planned. I must say that Sabine managed the entire situation really well and put all the effort to make sure we are relaxed throughout the day and enjoying the important moments. Looking back, I'm glad we chose to set up outside, as the sky just lit up for our wedding, and didn't shed a single drop till midnight when it was time to party inside anyway.
I got ready in the bridal room of the Domaine du Mont Leuze. It was all that I wanted: spacious, comfortable and private. I was obsessed with my dress, a gorgeous Rosa Clara, which I picked up on a random Saturday afternoon from Galleries Lafayette. It was the first store I visited, but when I tried on that dress, my heart started racing. I knew it was the dress for me, and I just cancelled all my other appointments.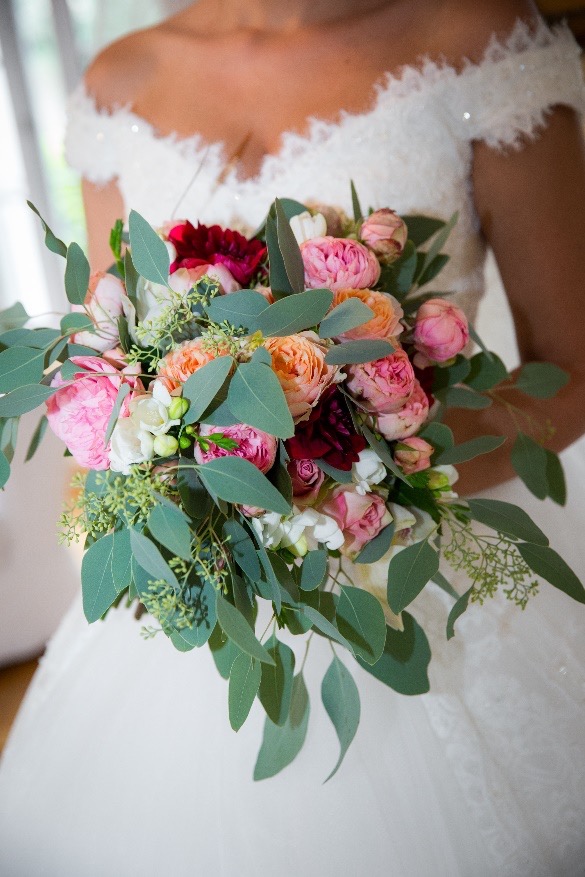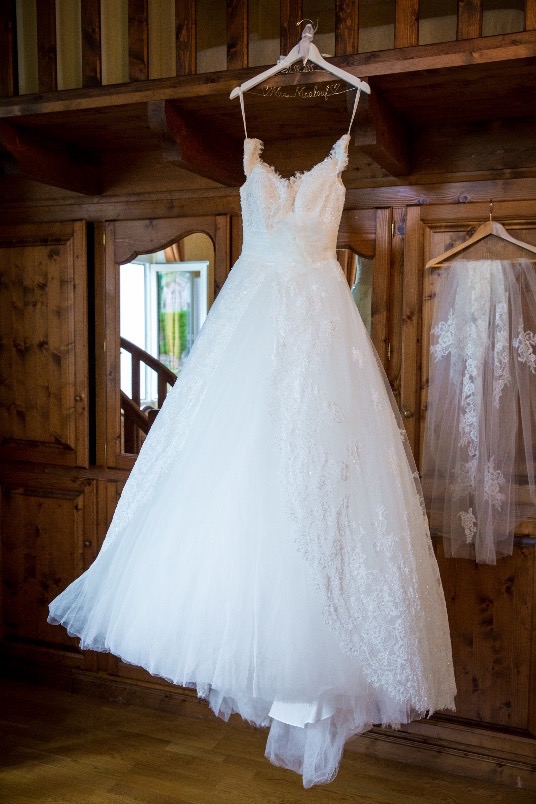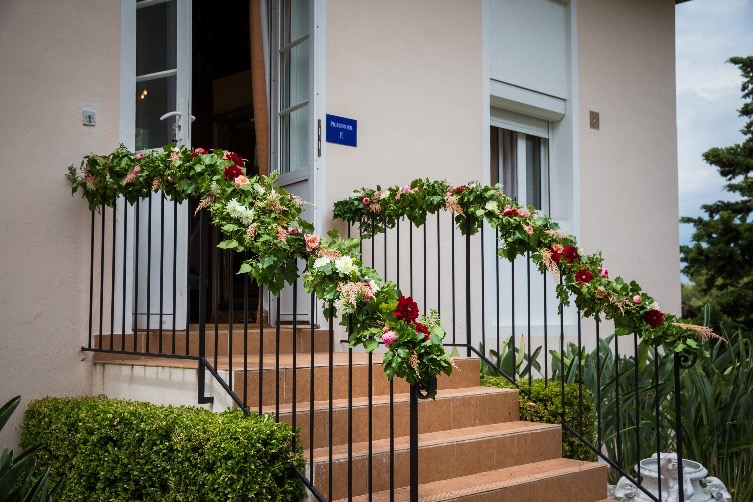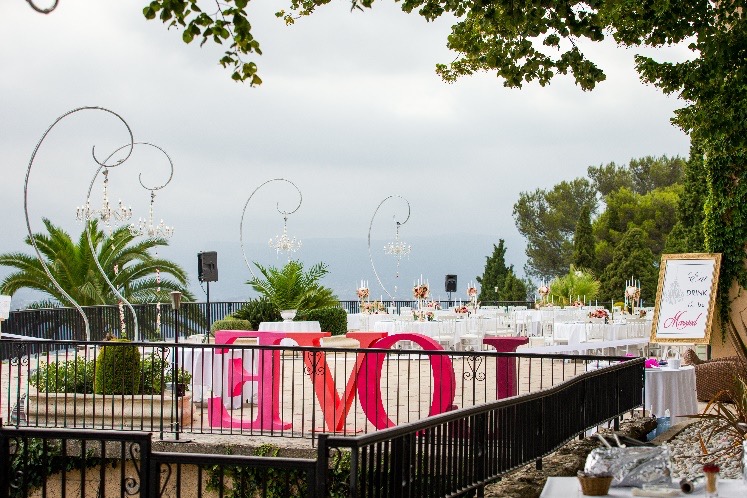 Our wedding ceremony was dreamy. The Domaine du Mont Leuze had the perfect terrace for it, with a stunning view of St. Jean Cap Ferrat, to which our florist added a heavenly arch.  We also had two harpists add more to the magic by play handpicked tunes that meant a lot to us throughout the entire ceremony.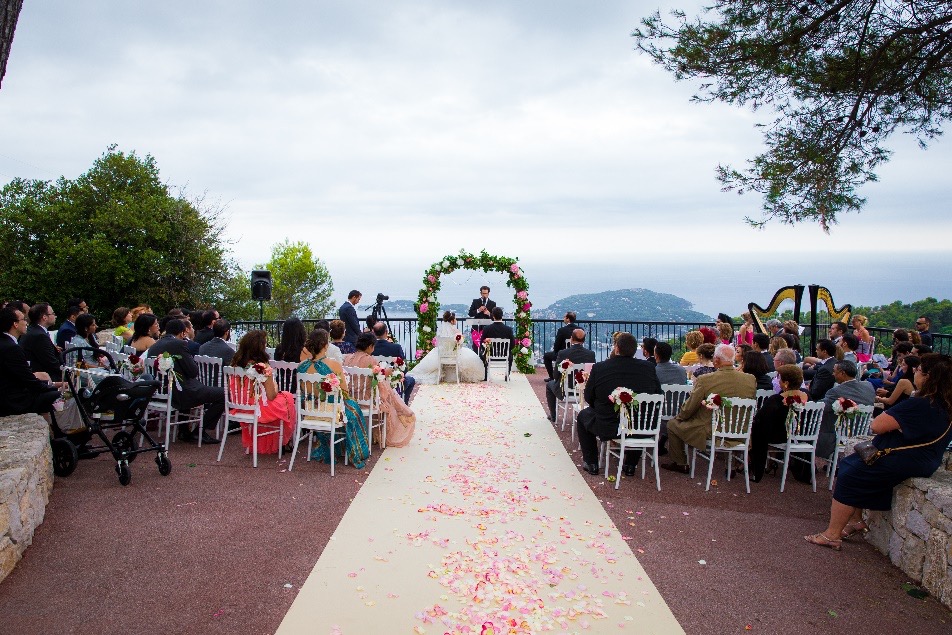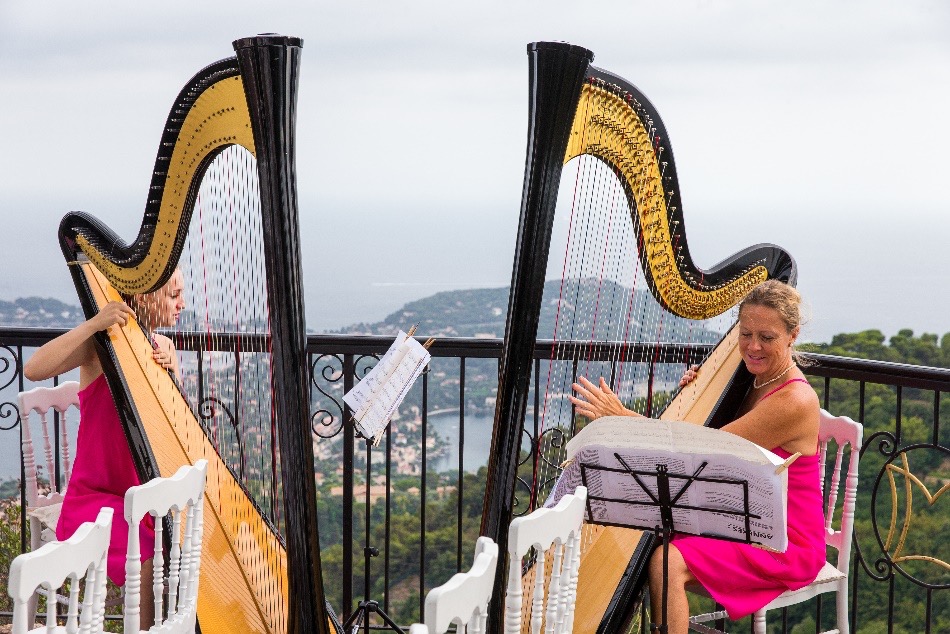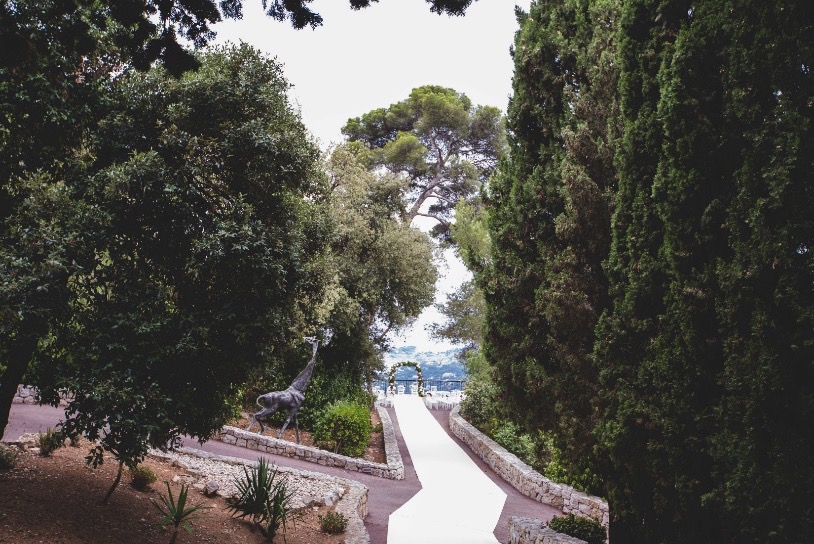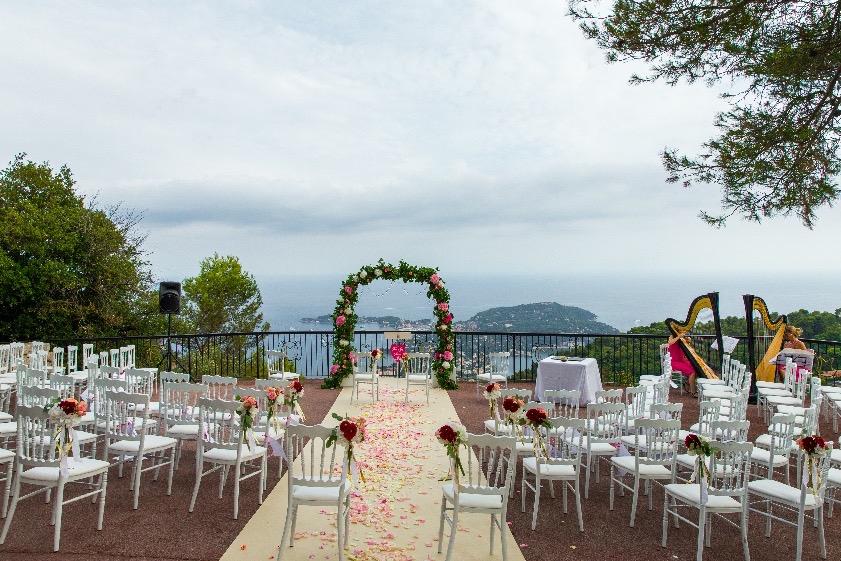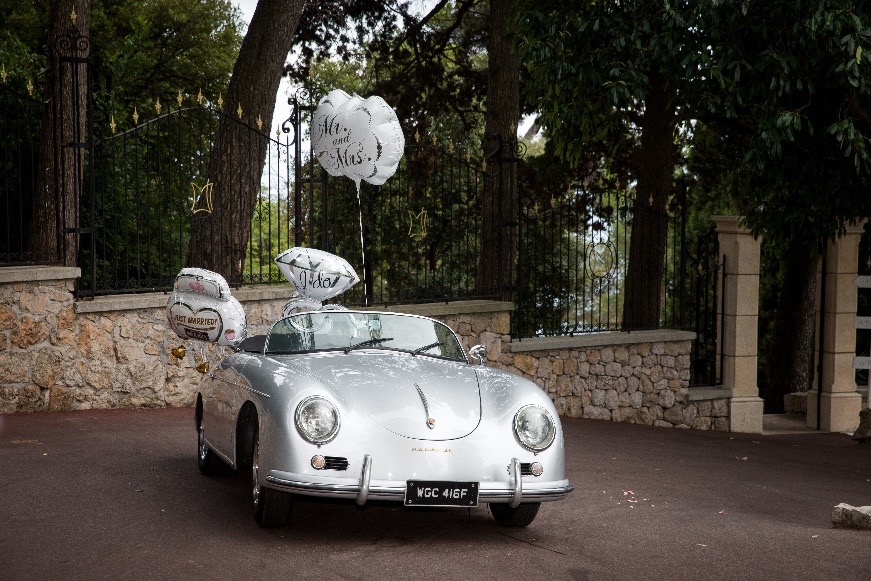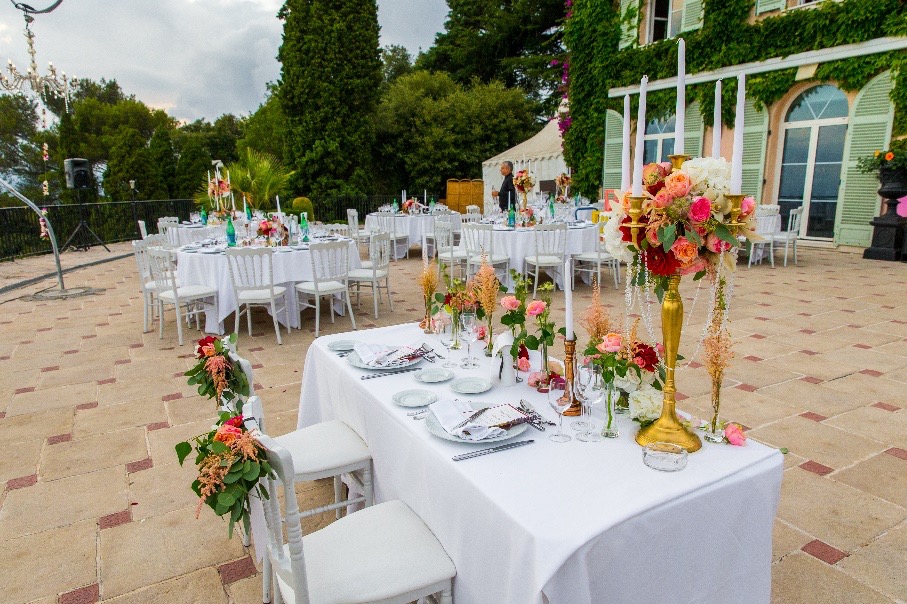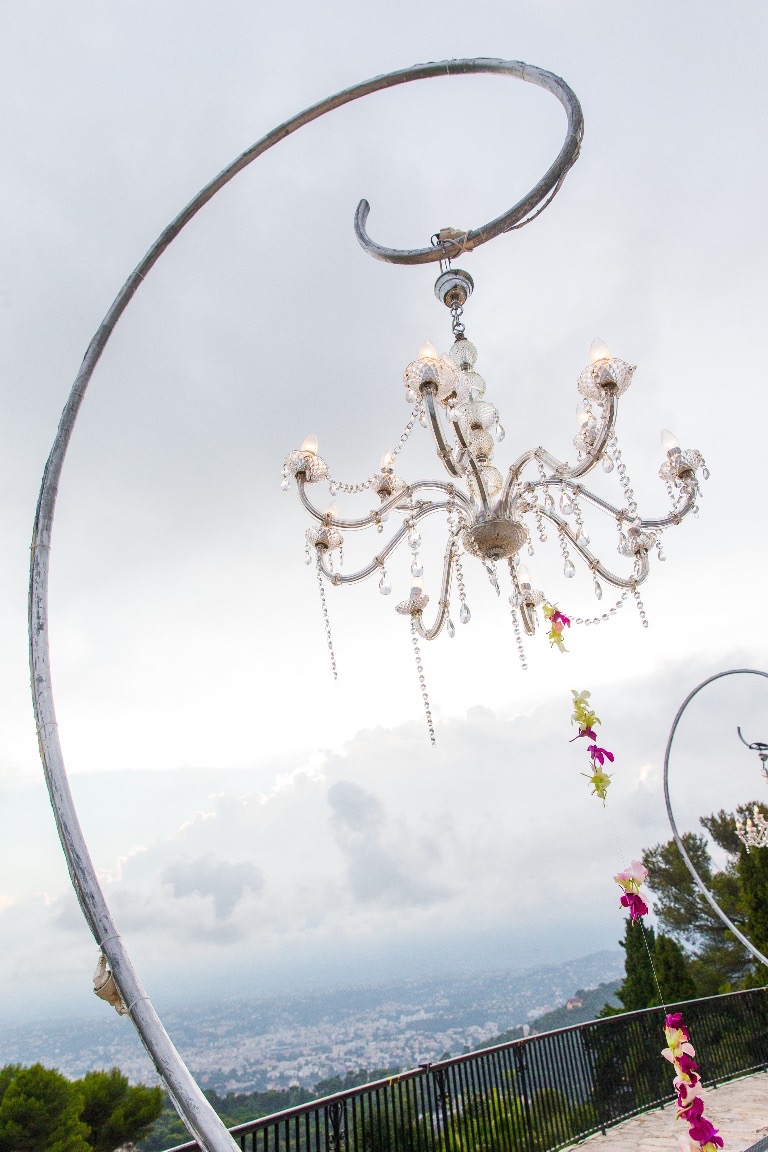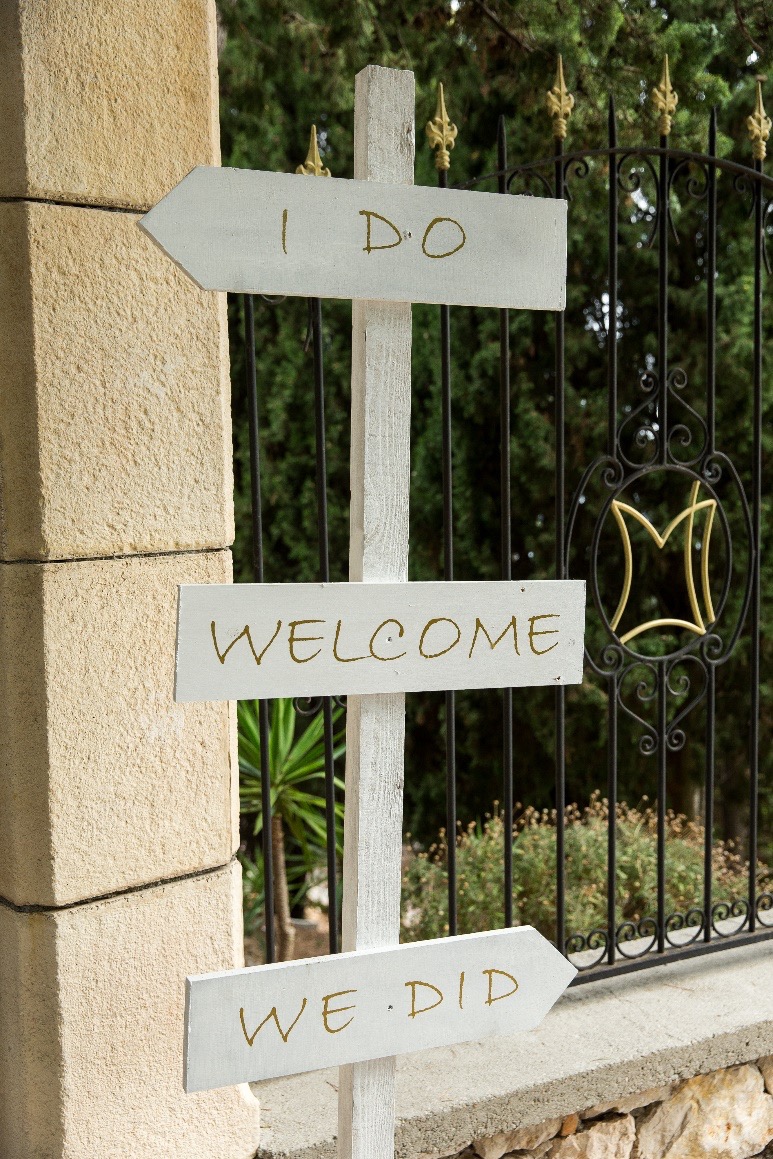 The cocktail was a lot of fun. We had multiple cooking stations, with the Gambas fire show being my all-time favorite. I particularly had a blast on our LOVE photo booth, which I personally designed to embody our immense feelings for each other.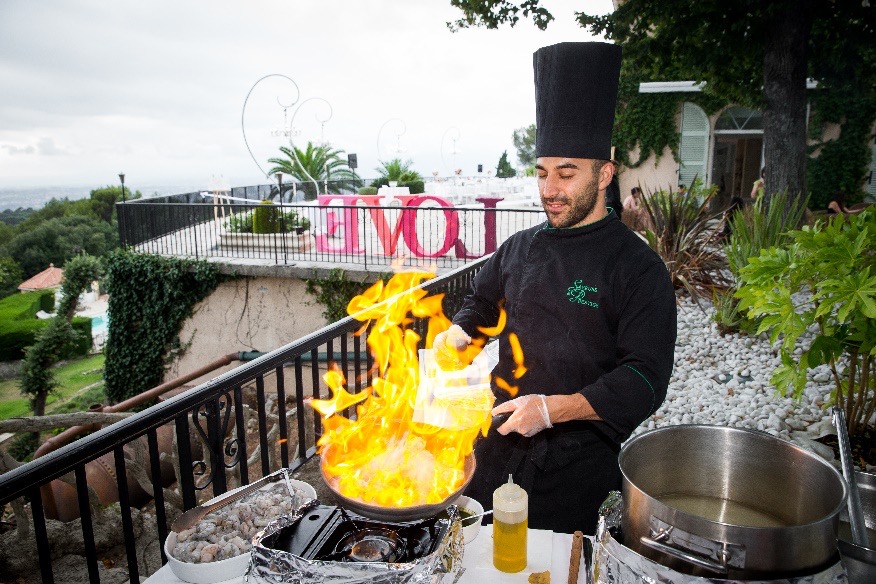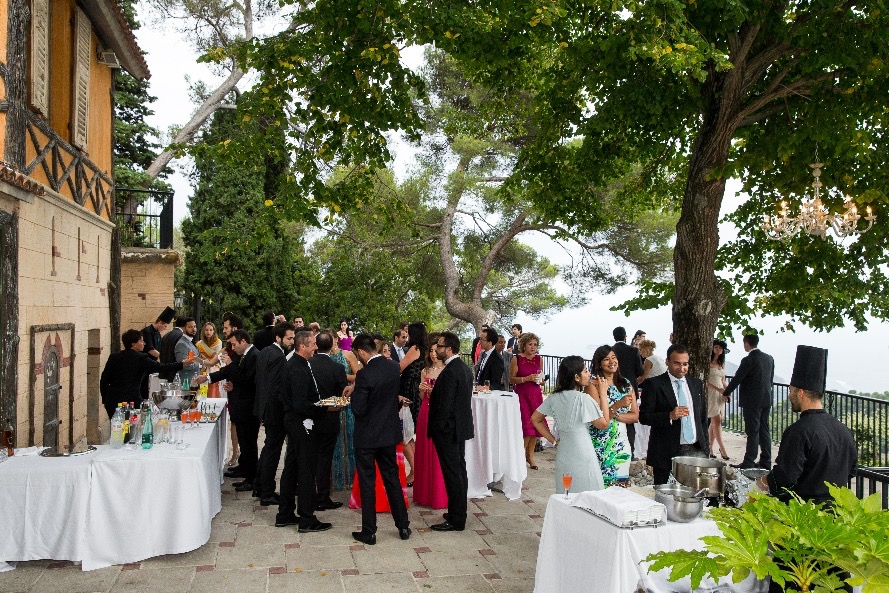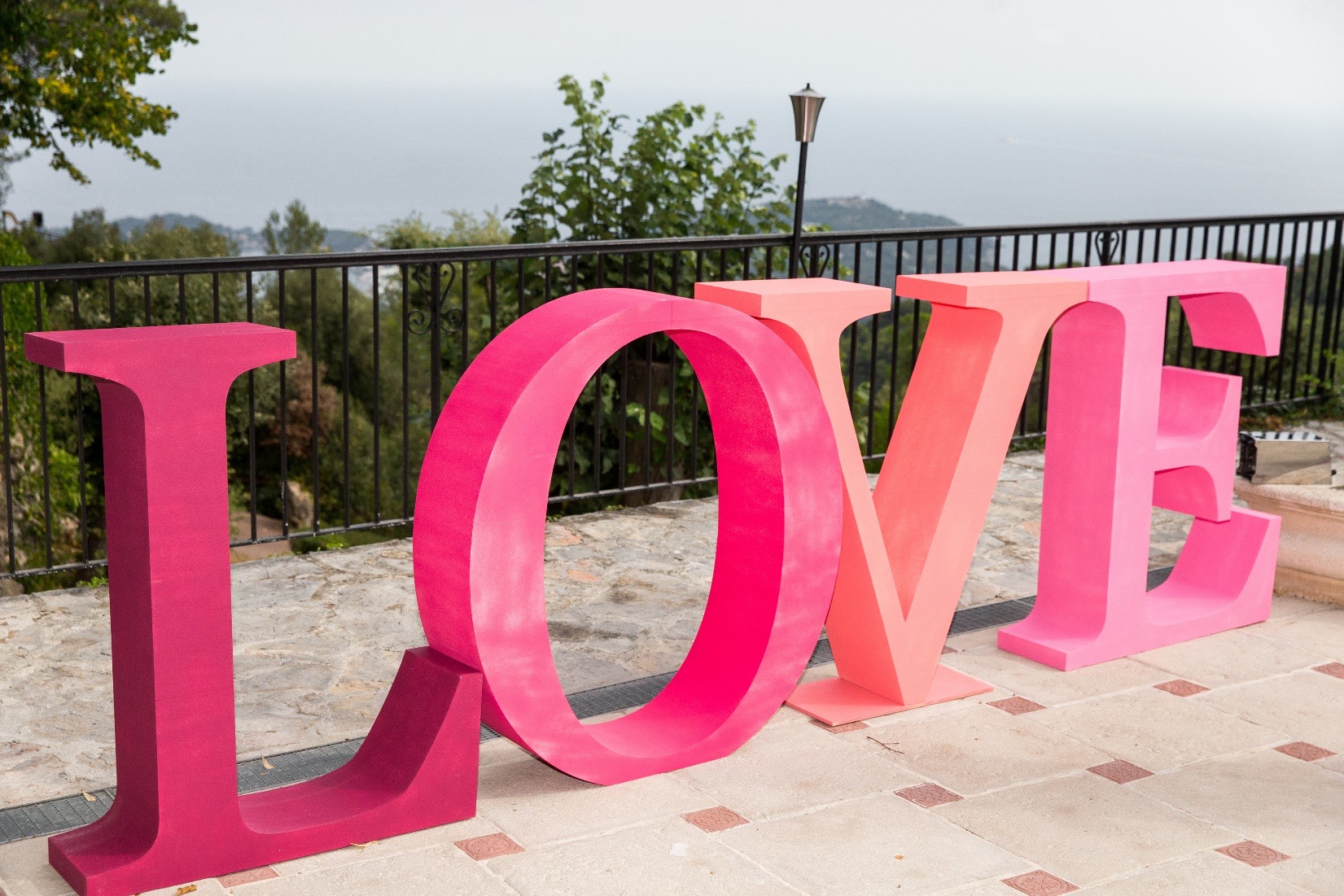 We wanted a wedding that reflected who we are and our story, who we are as people and what we stand for. Sabine did a great job capturing that especially when helping me with the overall wedding design.  A lot of the details such as the wedding cards, the menus, the seating plan and even the table names were our own designs, inspired by the most joyful memories my husband and I had together. We also wanted a wedding that we actually enjoyed, and man did we enjoy every bit of it!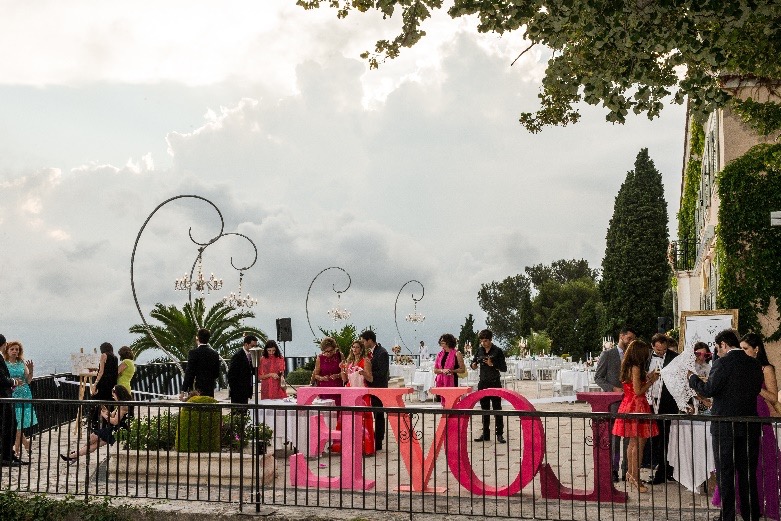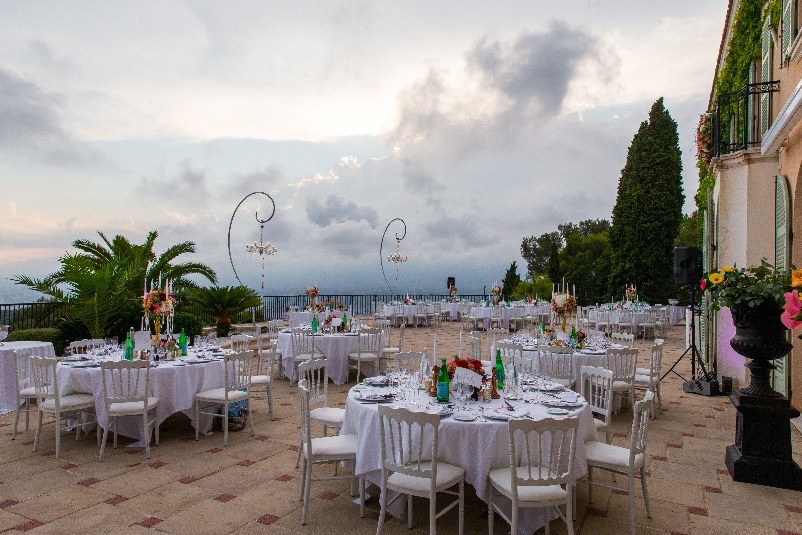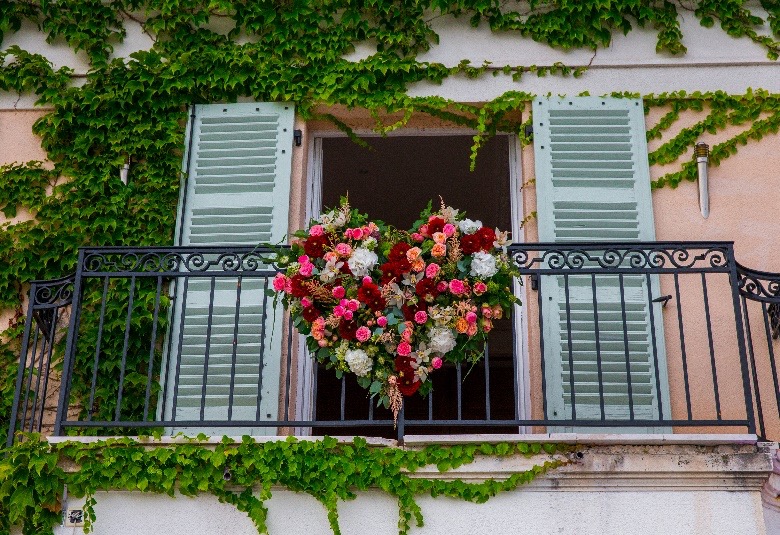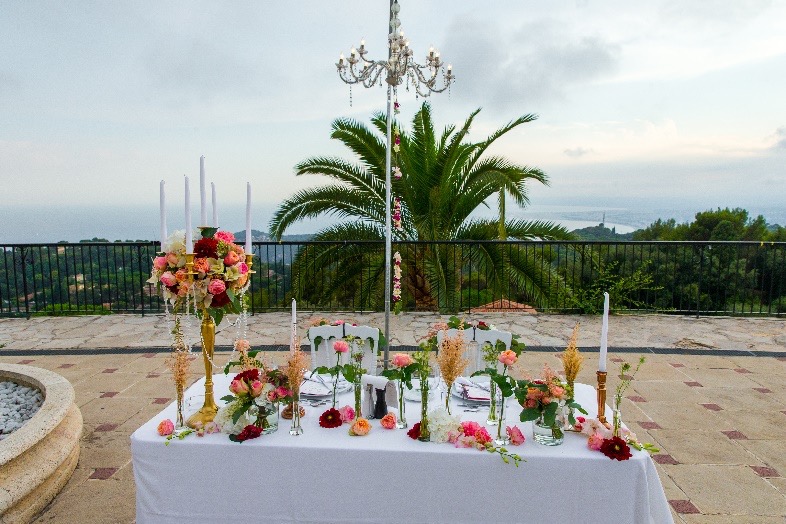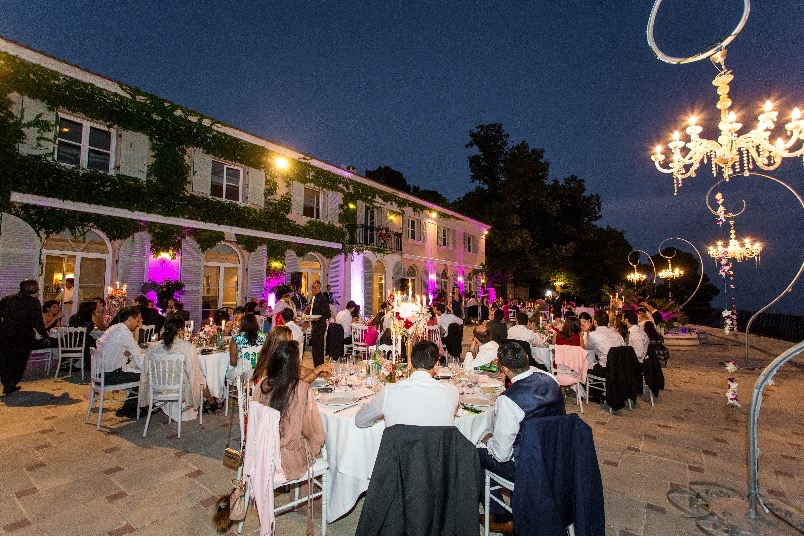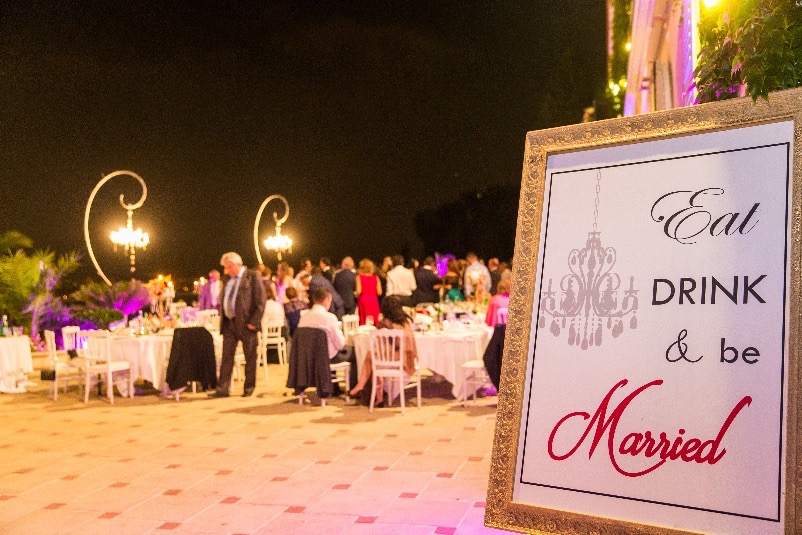 The rest of night was magical. We danced, we laughed and we toasted to our ever after.
Our DJ is very talented, as he also plays the guitar and sings. He definitely kept our guest well entertained throughout the evening. 
After months of taking dance classes and practicing, our first dance came together. We're not sure the standing ovation was for our great performance or an encouragement to the bride and groom, but we like to believe it was the former.
Right after the first dance, we were ready for some serious partying till we literally passed out!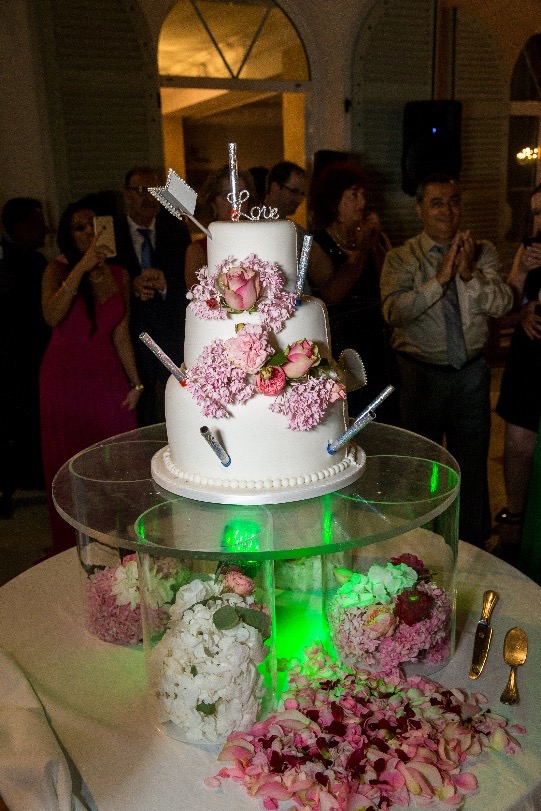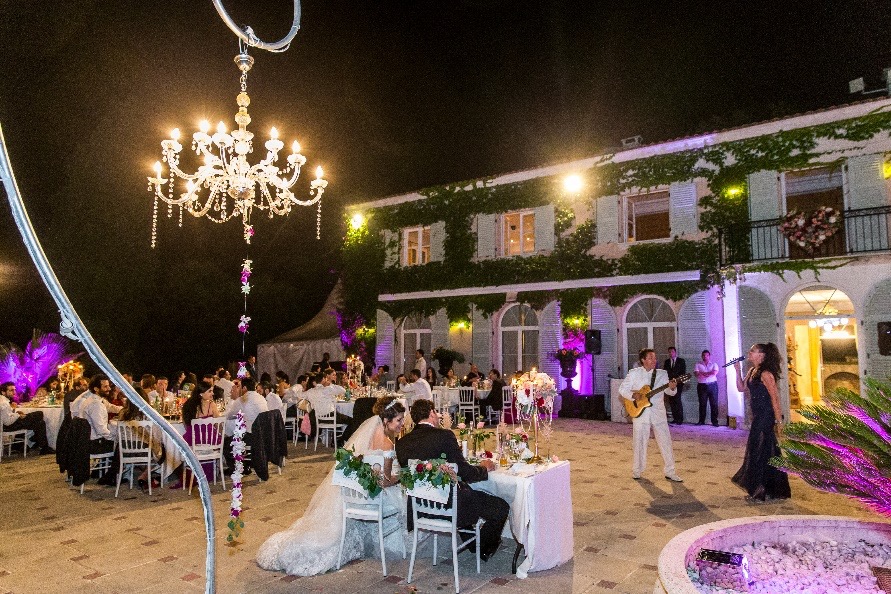 The next day we had a brunch at Plage Beau Rivage Nice, where our guests chilled out by the beach after a night of crazy partying. At the end of the day, all you need at the French Riviera is Love and the Beach.
We couldn't have pulled off this entire weekend without Sabine. Our wedding planning and execution was simply flawless thanks to her!  If I'm to give one advice for planning your Riviera wedding, it's to plan it with Avalon Events Organisation!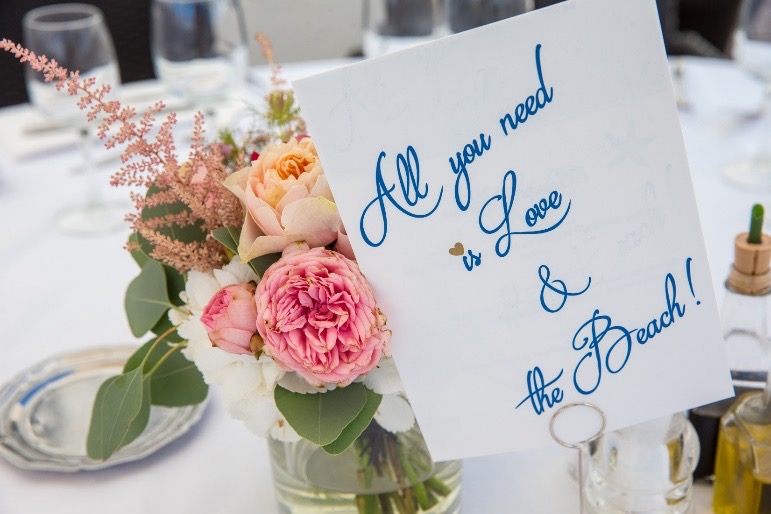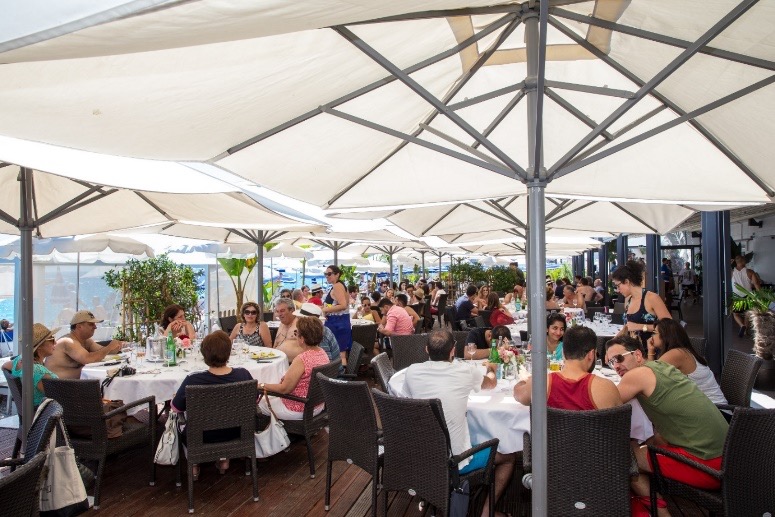 © 2021 AvalonEventsOrganisation.com Event Planning