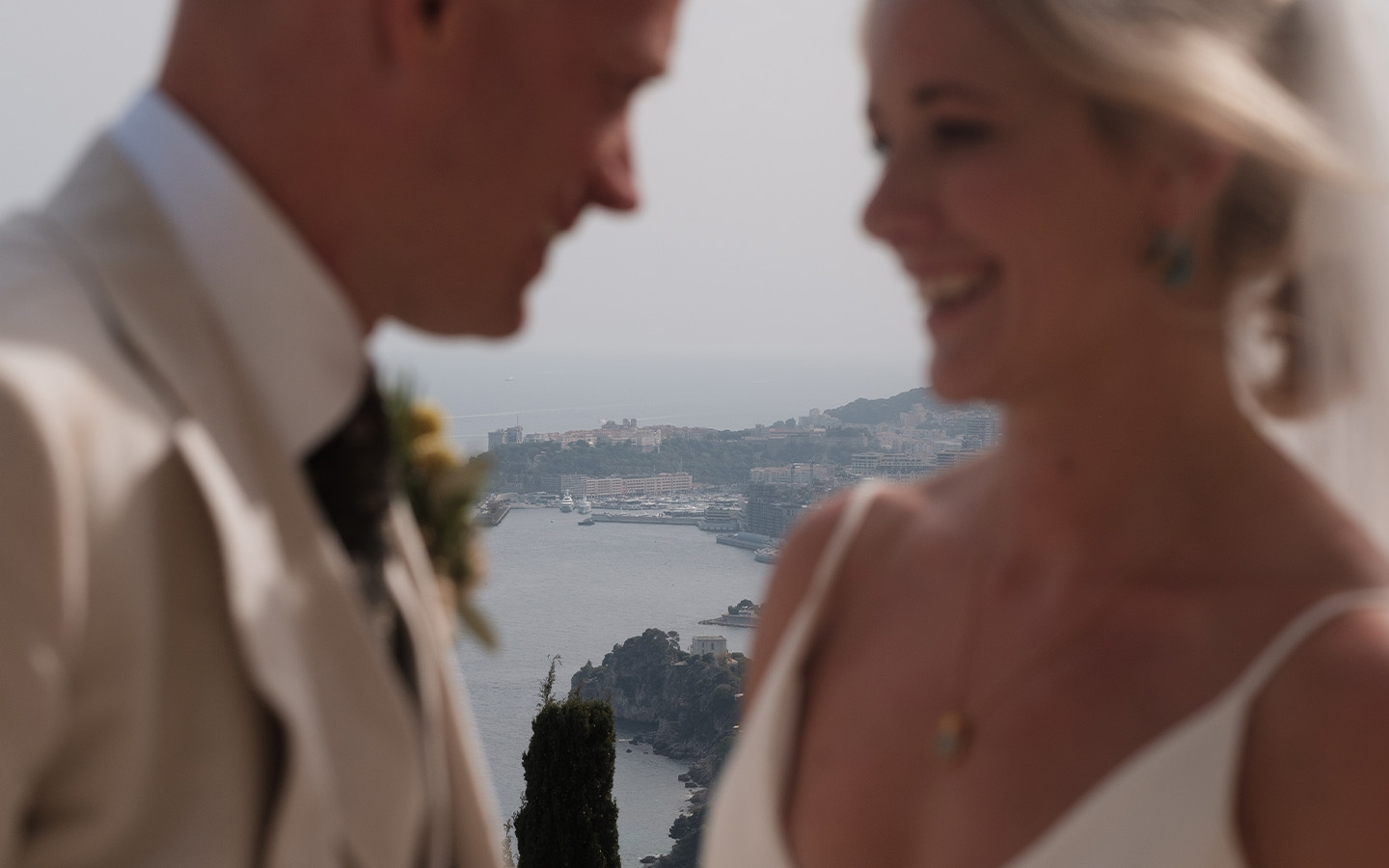 We have been so privileged to be a part of this beautiful couple's Intimate wedding above Monaco this summer. Georgia and Ali choose to have their intimate wedding in the charming venue in Roquebrune-Cap-Martin, just above Monaco. They shared this beautiful memory with a selected guest list of dear family and friends. Filled with sweet personal touches, the wedding was romantic and intimate.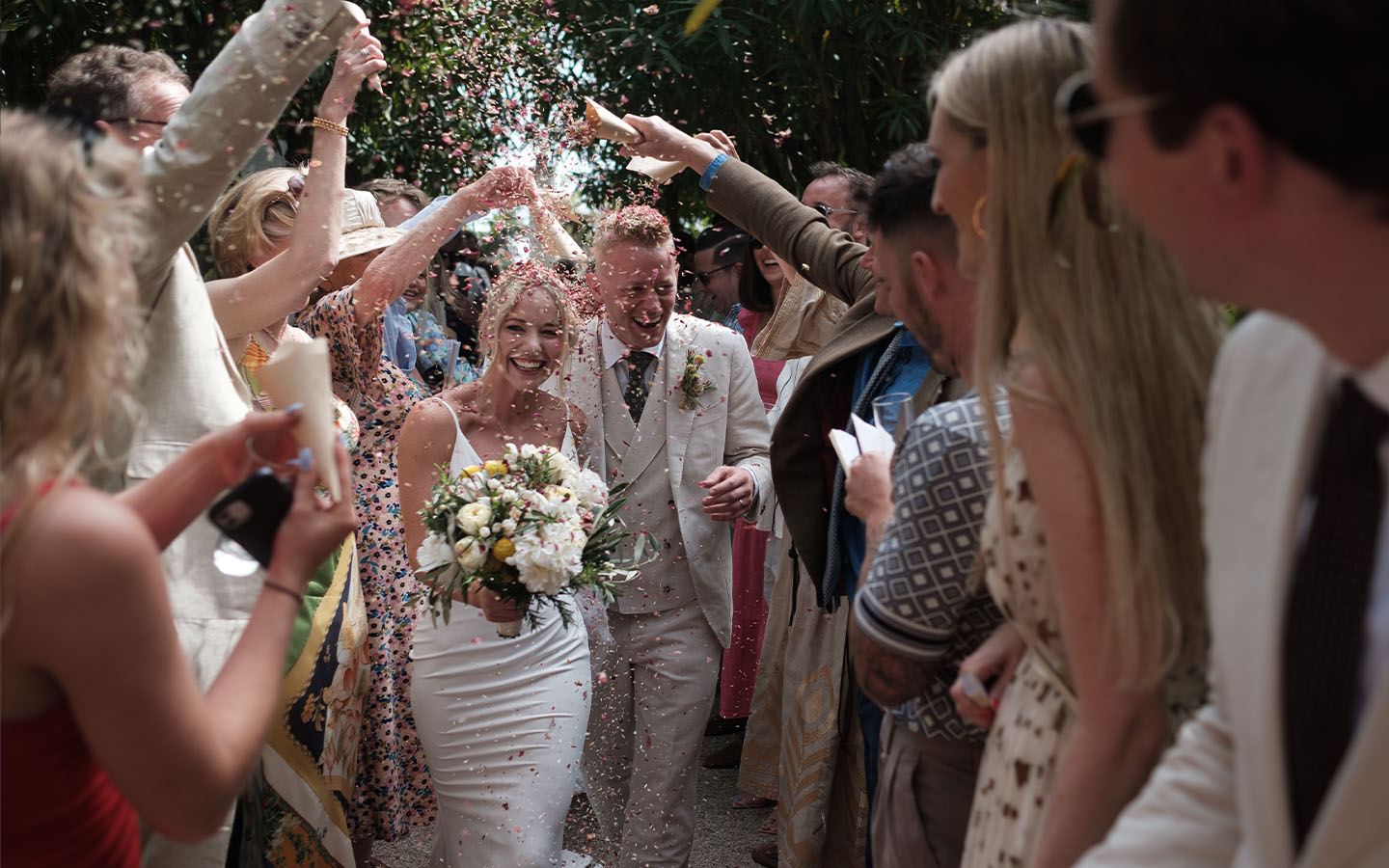 Destination Wedding above Monaco
In the first place, it's always such a pleasure to get to know my brides and grooms. Our lovely couple flew from the United Kingdom to celebrate their love in the South of France just above Monaco, a dreamy romantic wedding destination to tie the knot in style. They've been together for a very long time and everybody can feel their deep love, commitment and perfect understanding.
Wedding Venue with a Sea View
French Riviera hosts some of the most unique and glamorous wedding venues. Furthermore, our special venue above Monaco was popular among many personalities, including Princess Grace of Monaco, who came here to relax. The property extends over 450m2 and was created piece by piece around a garden, by the successive acquisition of houses and plots. It has an authentic charm, cultivated with great care over the years.
This place is available for an enchanting break that will bring you back to the golden age of the Côte d'Azur. The wonderful garden and interiors are available for your events, weddings, celebrations, seminars, receptions, product launches, or movie shootings… Nothing beats a wedding ceremony with sea views.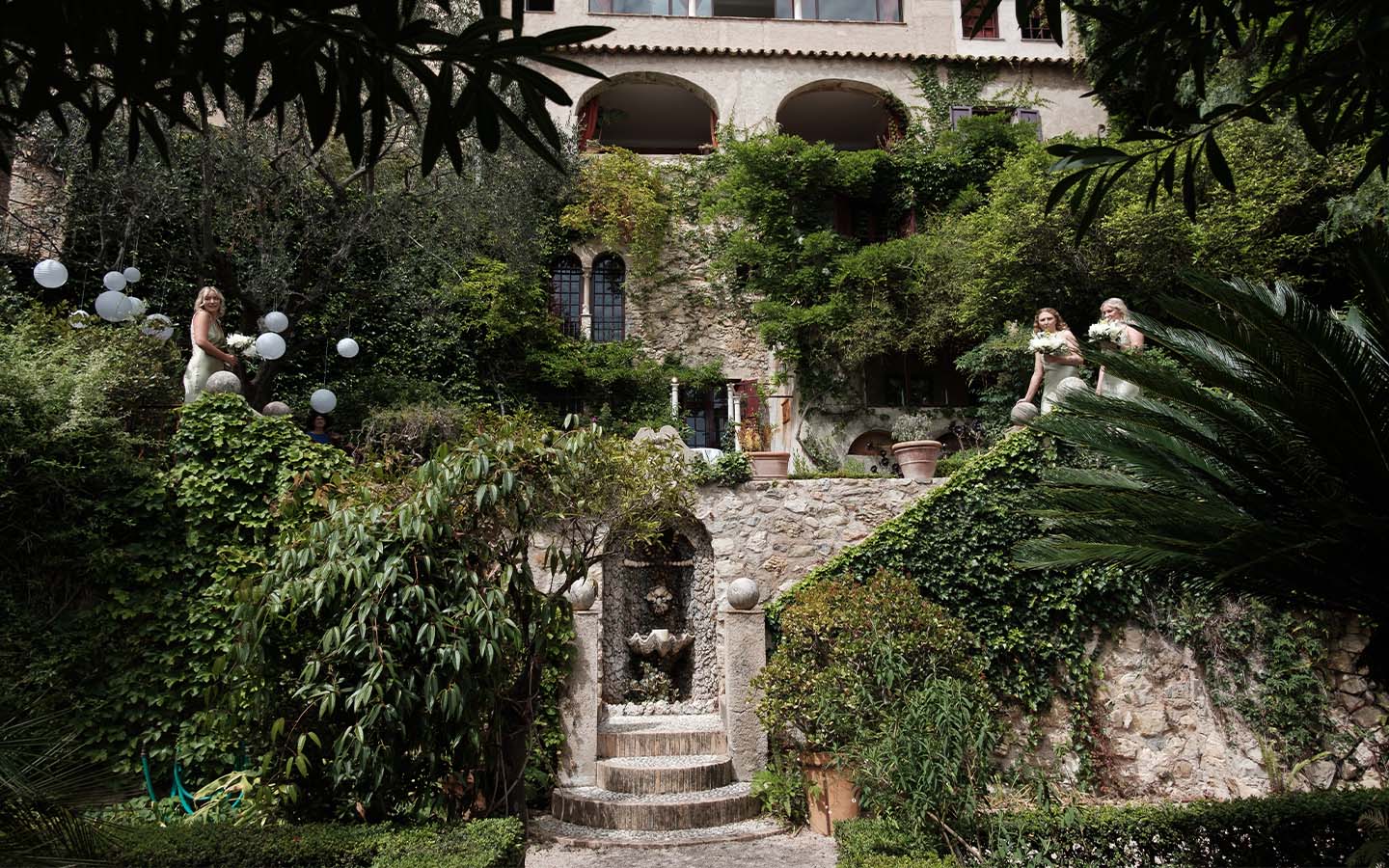 Wedding Celebrant in Monaco
As a wedding celebrant, Avalon Events Organisation has the privilege of performing a wedding ceremony. As a result, it was full of sweet and loving moments. Helping this lovely couple create a day they will remember for the rest of their lives was both a pleasure and a privilege. They exchanged vows surrounded by their friends and family with a splendid background of the Mediterranean sea and the view of Monaco.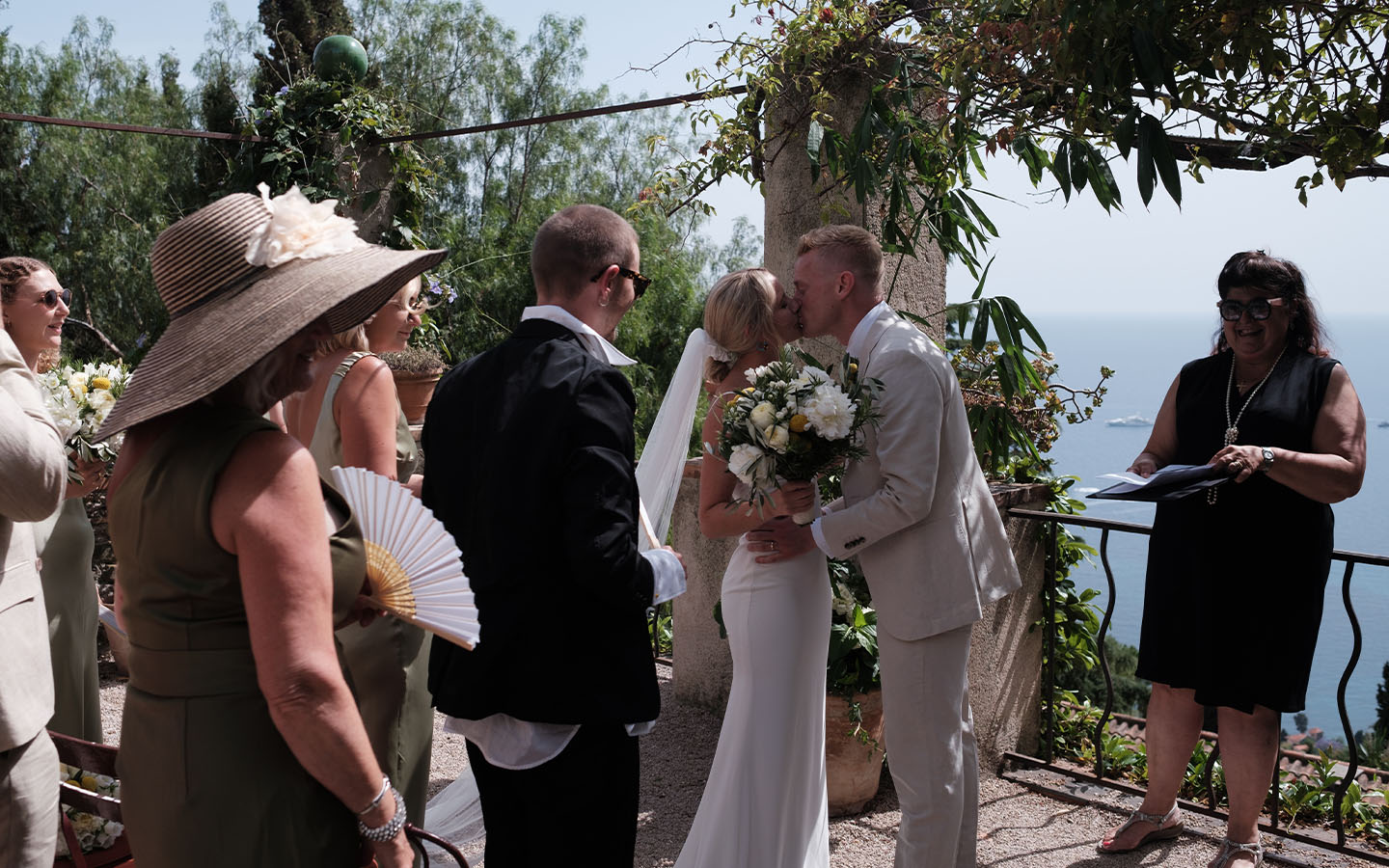 Wedding Cocktail and Dinner with French Riviera Views
After the ceremony, our couple and their guests could enjoy a beautifully chilled glass of bubbles and delicious snacks. This perfect moment of celebration was accompanied by a talented duo: a violoncellist and a singer.
When the wedding cocktail ended, we prepared dinner and a  beautiful celebration in the delicious nearby restaurant. Consequently, starting and ending this unforgettable day with splendid views over Monaco and the French Riviera.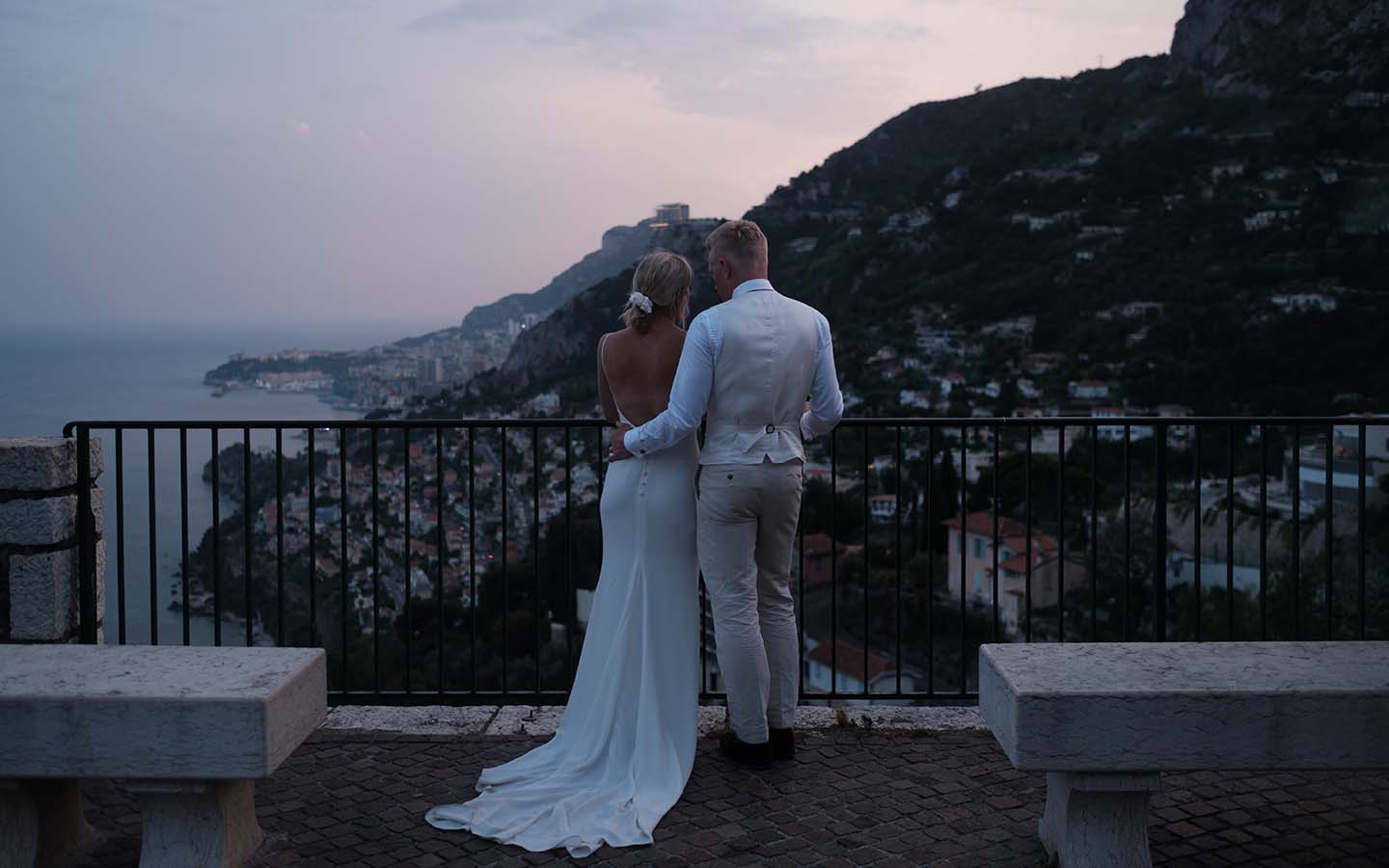 Plan your Wedding in Monaco and French Riviera
Putting this event together was such an amazing experience. Every wedding designed by Avalon Events Organisation is perfectly tailored to our couples' extraordinary dreams. We would love to hear about you, your story and your event!
Get married in the South of France!